Table of Contents
Dong Van is a mountainous district in Ha Giang, located 150km from the city. It is famous for the image of the national flag at Lung Cu. The cultural heritage sites include the Vuong Palace and the old quarter of Dong Van. In addition, the Sunday market here attracts many tourists from both inside and outside the country.
Read our Dong Van travel guide here:
Where is Dong Van Sunday Market
The Dong Van market is located in the center of Dong Van district, adjacent to the old quarter area. This fair market only operates once a week, on Sunday mornings, the same as Meo Vac Market. Both markets open at 5 AM and reach their peak crowded time from 7 to 9 AM. We recommend visiting the market during this time to fully experience its beauty.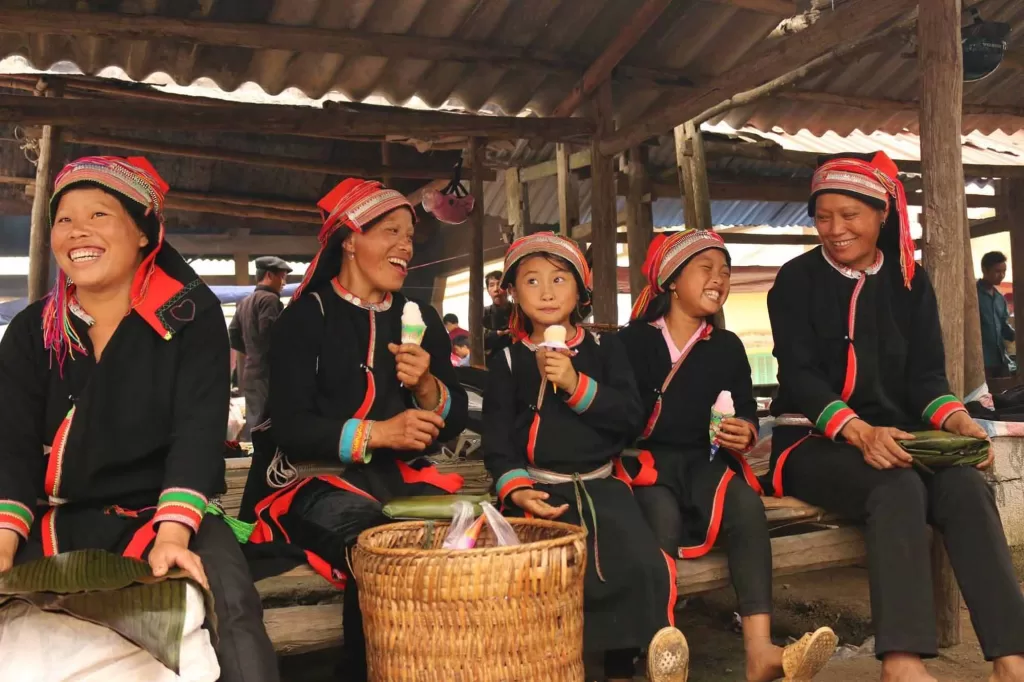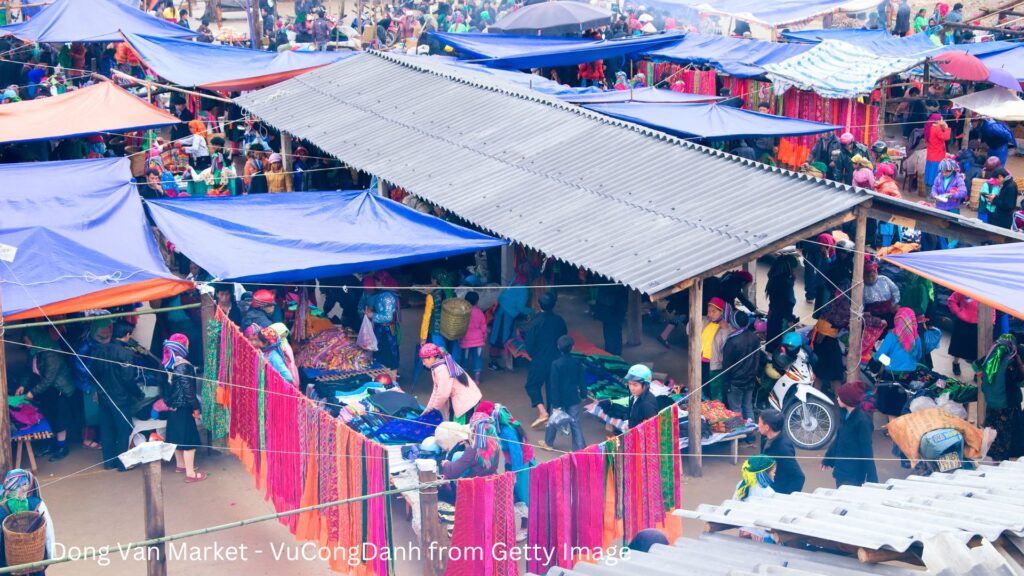 The best thing to do here is to observe the local Viet Nam atmostphere or trying to find a local product such as: hemp clothing, mint honey, give a tasting in local crusine.
What to eat in Dong Sunday Van Market?
Here are some of the local food you sould try: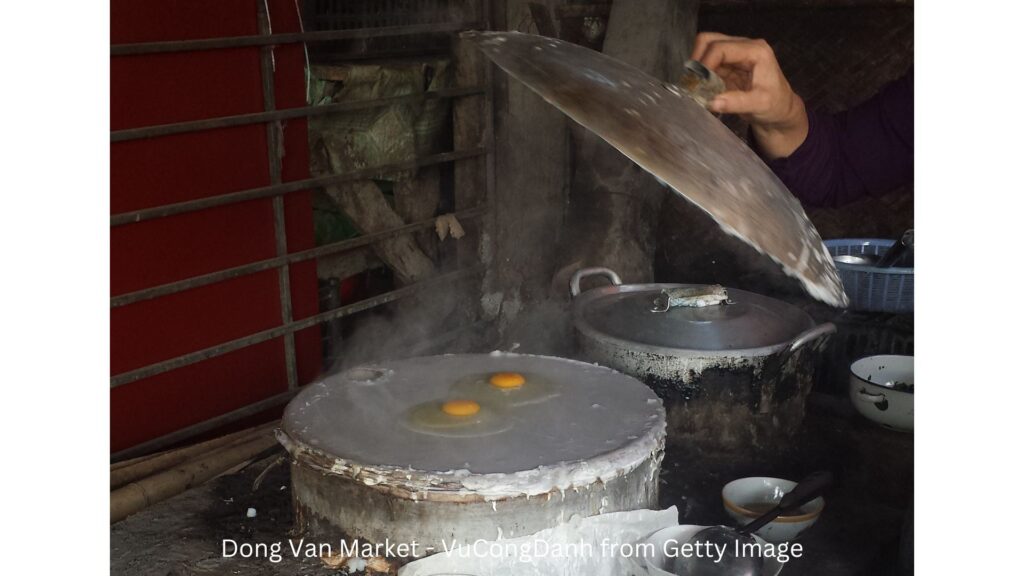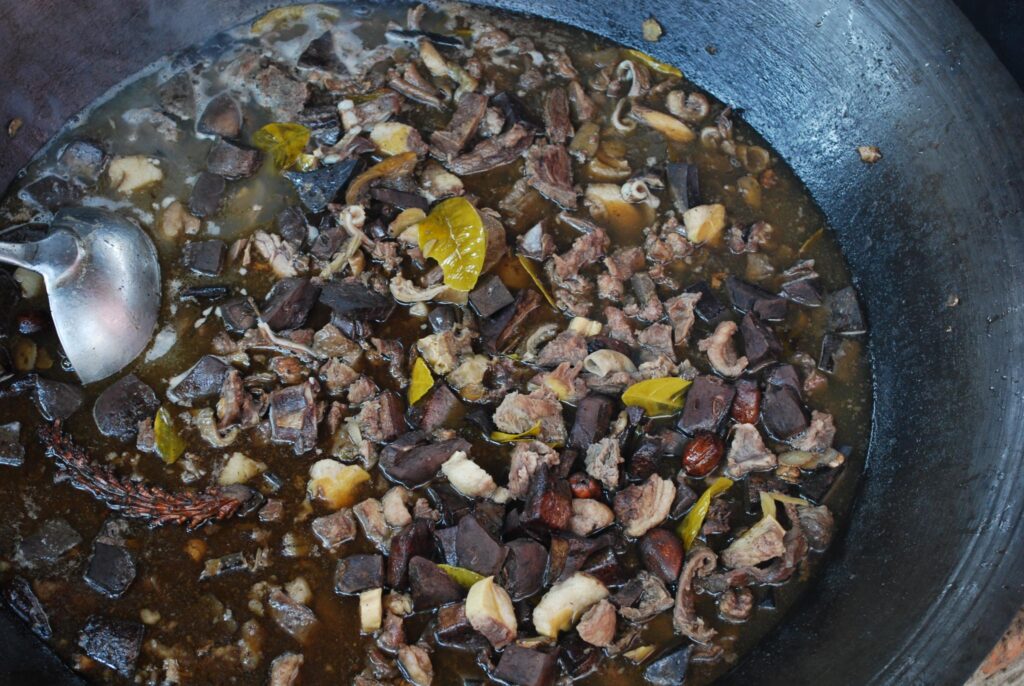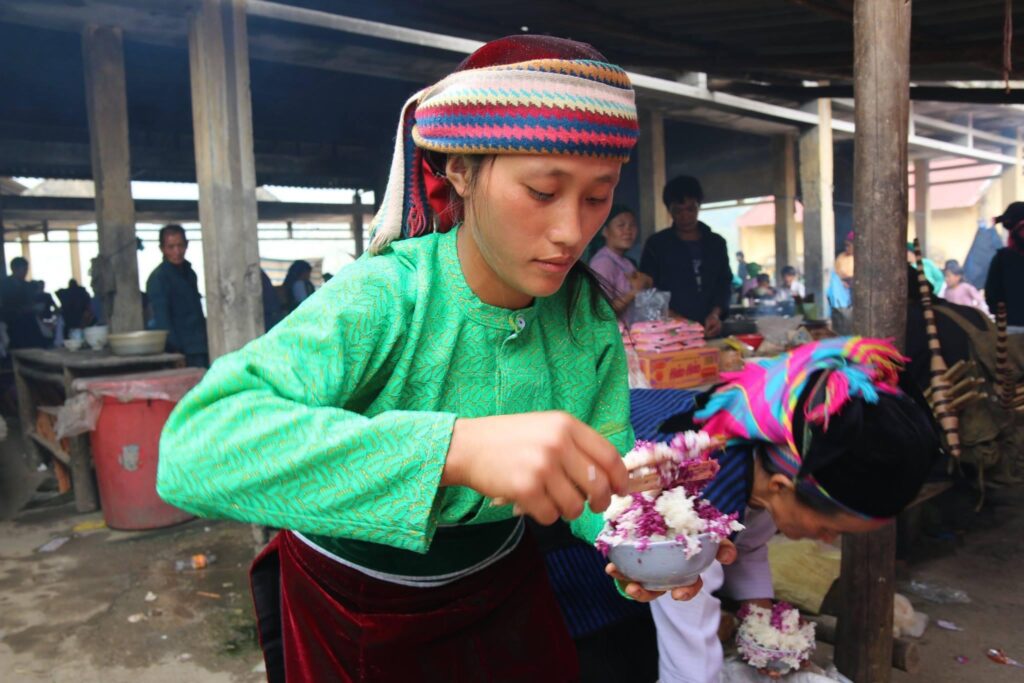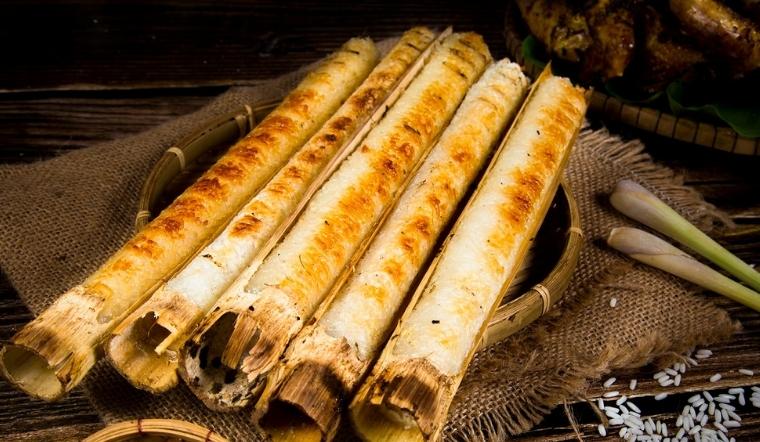 If youre looking for a restaurant in Dong Vam then our recommended restaurant: Green Karst Restaurant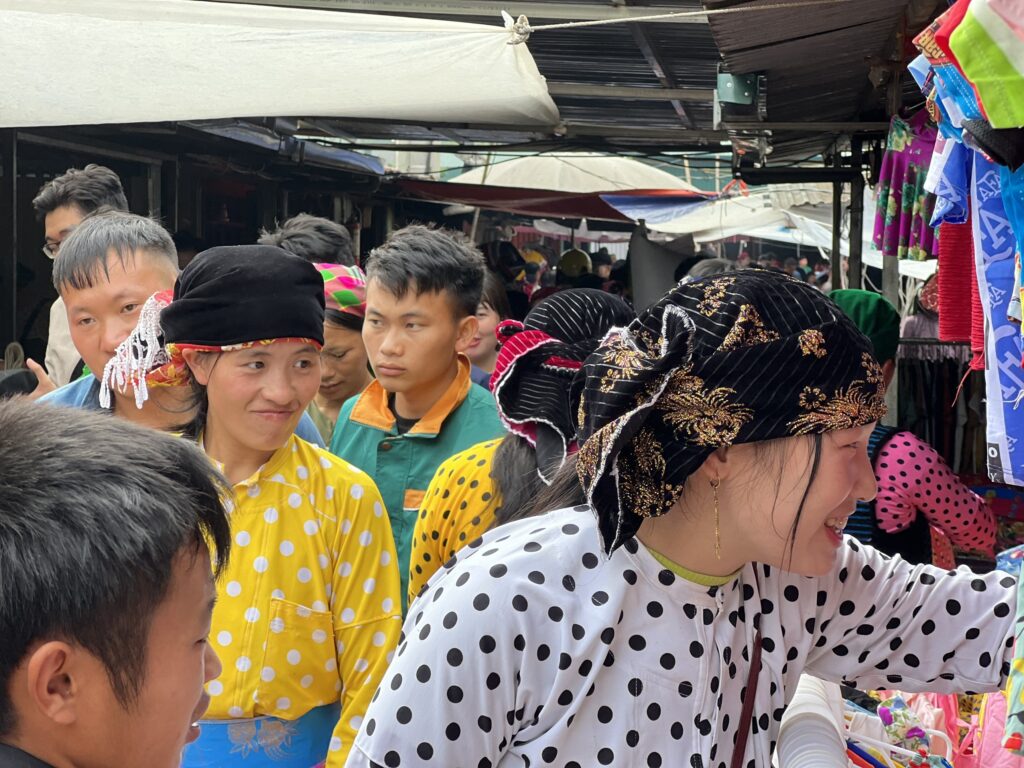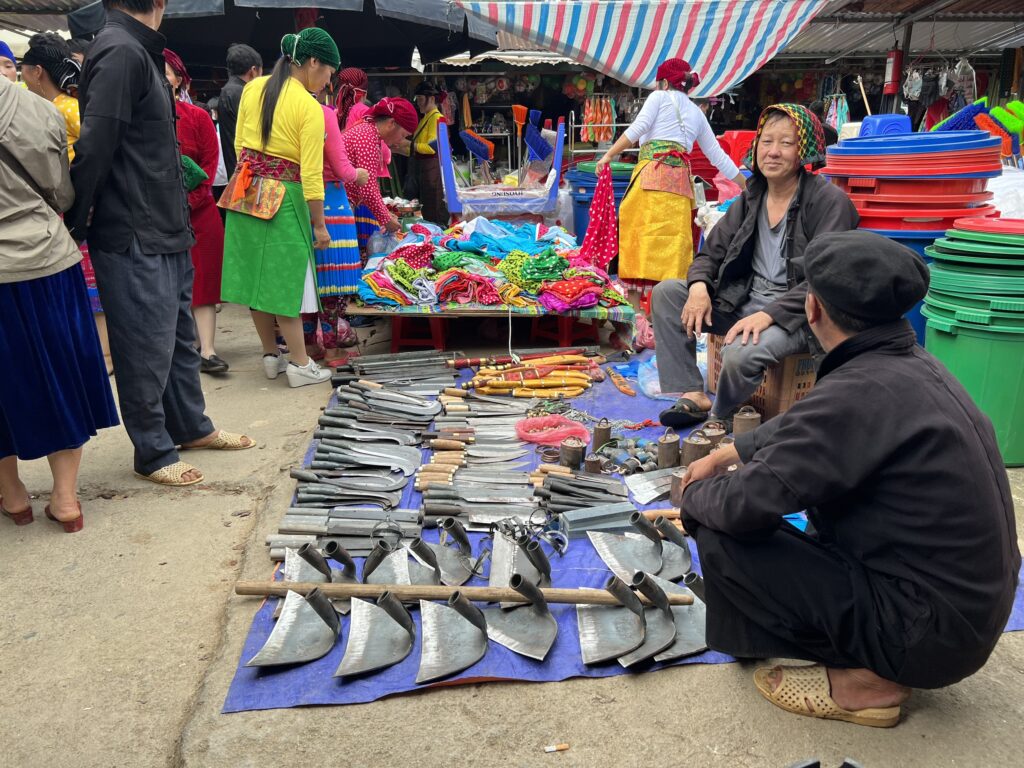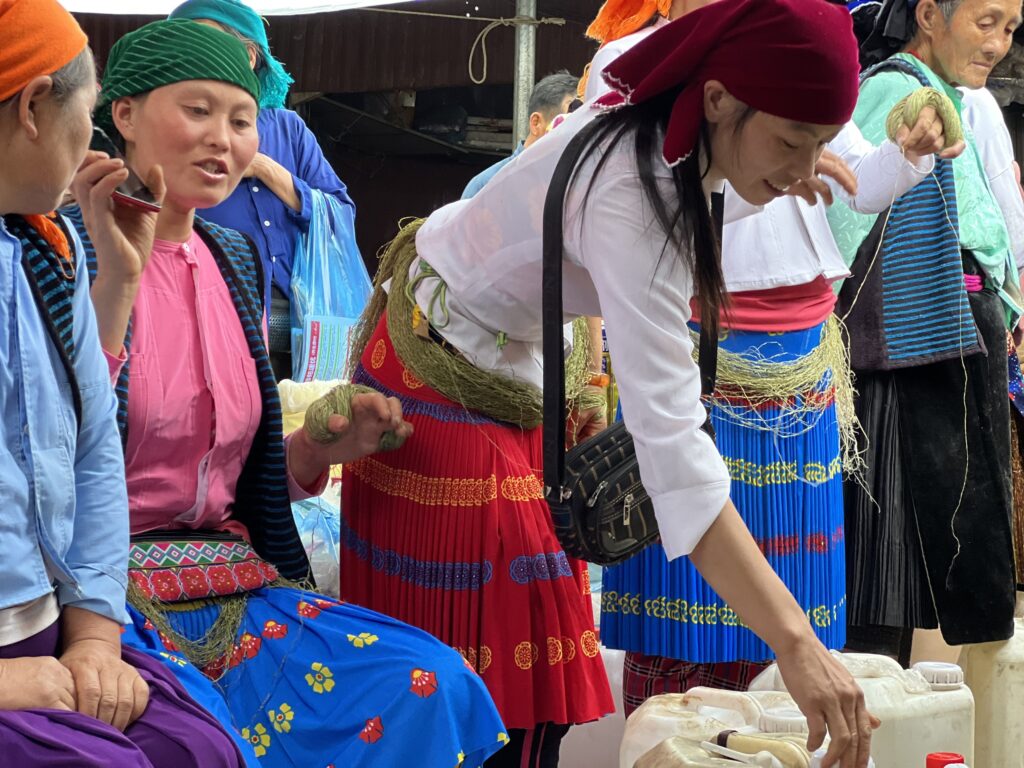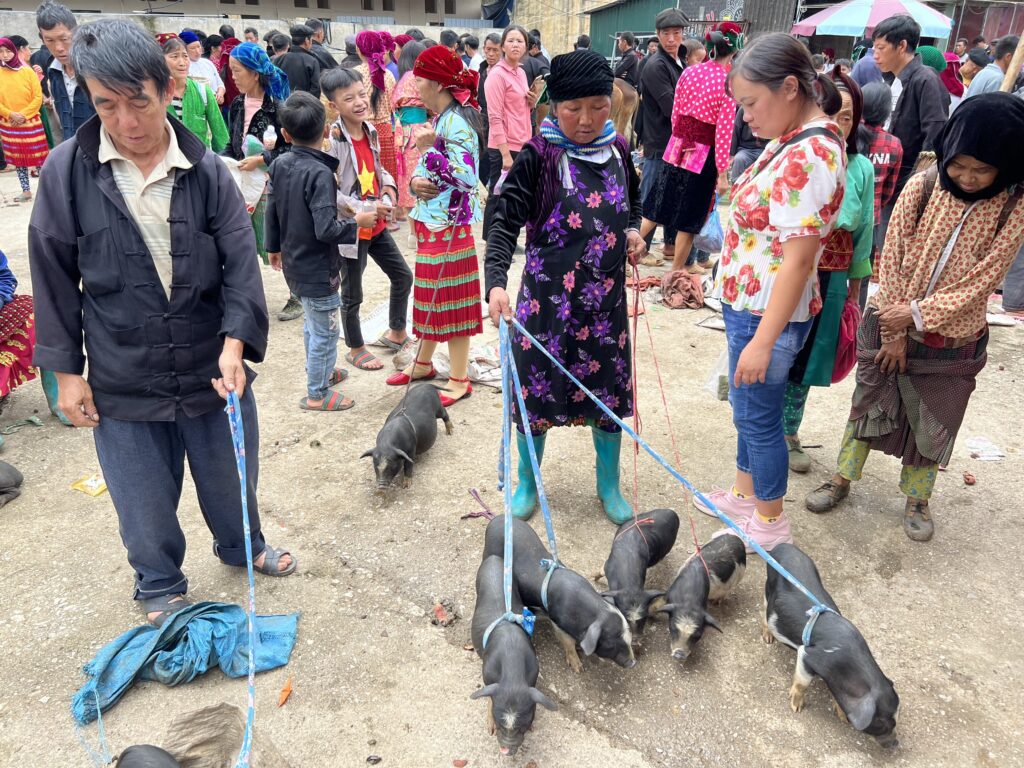 After visiting the market, you can head to the Ma Pi Leng Pass and travel to Meo Vac town or visit the Nho Que River. Alternatively, you can explore other famous destinations in Dong Van, such as the Vuong Palace (10km) and Lung Cu National Flag (35km).